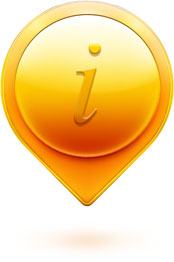 Leasing Information
Heritage Place Quick Facts
Mall Opened in: 1987
Expansion & Major Renovations: 2017 & 2019
GLA: 350,000 sq. ft.
Trade Area Population: 150,000
Average Household Income: $ 84,221
Permanent Leasing
For more information on permanent leasing opportunities, contact us at (519) 371-4949 or 1-855-755-4949 or leasing@groupesterling.com.
Specialty Leasing
Our Merchandising Unit Program is the perfect answer for those tenants wanting to lease temporary space in Canada's best retail centres. The RMU's are state-of-the-art, convertible units which can be complimented with various components including shelving and glass showcases. This allows tenants to create their own unique kiosk and accommodate their specific merchandising needs. 
A RMU gives you the opportunity to market your product to thousands of shoppers each day. Whether you are just starting out with a great new product or you are an experienced retailer, we can provide you with an RMU to help you meet your sales objectives.