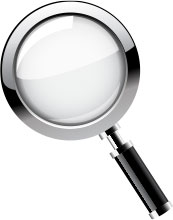 Careers
4 Part Time Stylists
Maurices
Days, Evenings & Weekends
Ends 10/25/2021
Retail Experience Preferred
Willing to Train
Please call or apply in person
Part Time Security Guard
Heritage Place Shopping Centre
Days, Evenings and Weekends
Ends 10/13/2021
Must Have Valid Ontario Security License

Must Have Valid Ontario Driver's License

Police Foundations Certificate/Diploma an Asset

Valid First Aid, CPR and AED Certification

Knowledge of Trespass to Property Act and

Provincial Offences Act an asset

Experience preferred, but not essential

Basic Microsoft Office & Outlook Skills

Outstanding Customer Service Skills

Ability to adapt to different situations quickly and work under pressure

Excellent written and verbal communication skills

Proven conflict resolution skills

Highly organized and able to prioritize workload

Ability to work effectively in a team environment

Clearance of Criminal Background Check


Please hand resume in person to the Property Manager Stephanie Whalley or send to stephanie.whalley@groupesterling.com
Sales Associate
Virgin Mobile
Days, Evenings & Weekends
09/30/2021
At Virgin Mobile, we don't have "customers", we have Members. And Members get access to exclusive music events, VIP treatment, and killer music, entertainment, fashion and travel deals from the world's must-have brands.
If you think you've got what it takes to make Virgin Mobile life even sweeter, then read on, my friend, because we want you on our team!
Get personal with Virgin Mobile Canada on Facebook and Twitter.
We are looking for someone who:
· Likes talking to people and genuinely enjoys helping others
· Is competitive by nature and loves the challenge of hitting targets
· Enjoys discovering or learning something new
· Thrives in a fast-paced environment and embraces change
If this sounds like you, apply now, and join our award-winning retail sales team at Virgin Mobile!
What's in it for you?
· Competitive hourly wage plus uncapped commission
· Full benefits package, even for part time employees
· Great incentives, rewards, trips, paid vacation and employee discounts on services
· Opportunity for career growth, development and promotions
What's the gig?
· Provide tailored solutions and fabulous experiences to our members
· Be an excellent listener and communicator
· Meet and exceed monthly sales targets
· Always be learning and adapting to change
· Be a team player by supporting and being there to help your team
You'll be a perfect fit if you:
· Love helping others to find the best solutions
· Get satisfaction through achieving sales targets
· Have excellent listening and communication skills
· Are passionate about the latest technology
· Are flexible to work to evenings and weekends
Bilingualism is an asset (English and French); adequate knowledge of French is required for positions in Quebec.
Please click here to apply: https://bit.ly/3xG2p7f
Part-Time Guest Services Representative
Heritage Place Shopping Centre
Days, Evenings & Weekends
09/30/21
Guest Services Representative
Part-Time – Days, Evenings and Weekend (Approx. 6-15 hrs per week)
TASKS/ RESPONSIBILITY:
· On-going daily operation of the Guest Services Centre
· Answering customer inquiries on the telephone and in-person
· Directing all incoming telephone calls to the appropriate party
· Lending out wheelchairs/strollers following sign out procedures
· Wrapping gifts for customers
· Handling customer comments, complaints and inquires
· Handling mall pages for the property regarding security
announcements and opening/closing announcements
· Dispatch personnel from a portable radio system
· Following proper procedures for opening & closing of the Customer
Service Desk and all related paper work
· Any other duties assigned by Supervisor or Heritage Place Administrative Office
QUALIFICATIONS:
· Previous experience in a retail or customer service preferred – Will Train
· Computer literate and knowledge of Microsoft Office
· Responsible, Punctual and Reliable
· Able to work with minimum supervision
· Have excellent inter-personal skills & be self-motivated
· Have an out-going personality & ability to interact with people
· Strong written and verbal communication skills
· Proficient organizational skills and attention to detail
· Ability to work in a team environment
· Ability to adapt to different situations and work under pressure
· Must be able to provide Clear Police Record Check
If you, or anyone that you know of, are interested in applying for this position,
Please bring your resume to the Guest Services desk or forward your resume to:
Stephanie Whalley, Property Manager
Email: stephanie.whalley@groupesterling.com
Accounts Administrator
Heritage Place Shopping Centre
Full time
Ends 09/30/21
ACCOUNTS ADMINISTRATOR
This position requires an individual who enjoys varied levels of responsibility and possesses superior organizational skills within an administration office to perform multi-faceted accounting and administrative duties.
The Accounts Administrator will be primarily responsible for handling all aspects of the daily Accounts Payable and Receivable functions for the Property, related banking functions, month-end and year-end financial reporting.
The ideal candidate is a strong communicator with experience in reconciliations.
Tasks & Responsibilities:
· Organize and distribute all purchase invoices to obtain necessary approval and general ledger coding.
· Process corporate accounting entries through the general ledger utilizing accounting systems.
· Preparing AP batch runs to Head Office for processing.
· Prepare AP control reports to ensure accuracy and completeness and the execution of reconciliations by Department, GL Codes and suppliers.
· Maintain a filing system for all financial documents
· Ensure that all rents are collected and submitted to head office via Deposit Report for all tenants.
· Prepare and conduct bank deposits as required
· Maintain accounts receivable aging report and summary of arrears synopsis;
· Maintain all on-site records for supporting the accounting function;
· Communicate with all tenants both on-site and their head office staff with respect to billing and payment inquiries;
· Preparation of account reconciliations as required;
· Responsible for the generation of miscellaneous tenant charge-back invoices and collections;
· Responsible for percentage rent collections and administration;
· Collection of monthly sales reports from tenants and generating the monthly sales report;
· Maintain records for accounting purposes for tenant possessions, openings and closings;
· Initiate appropriate action regarding late payments;
· Coordinate lease documentation/administration and maintain lease files;
· Responsible for the coordination and inputting of Yearly Operating Budgets with assistance from other departments
· Other duties as assigned by the Property Manager
Core Competencies:
· Strong organizational and multitasking skills with the ability to meet deadlines under pressure
· Highly attentive to detail.
· Energetic, flexible and positive team player
· Excellent communication skills, both written and oral
· A strong work ethic
· Communicates proactively
· Takes initiative in looking for efficiencies to optimize group effectiveness
Skills & Experience Required:
· The successful candidate for this role is someone who can motivate and streamline processes, is energetic and can succeed in a fast-paced environment.
· College or University degree in Accounting or a related field is ideal
· Minimum of five (5) years accounting experience
· Excellent organizational skills
· Familiarity with landlord & tenant relations and lease documentation in a retail environment
· Proficient with Microsoft Office Suite (Microsoft Office, Excel, Outlook, HopeM and/or related accounting software programs, etc.)
· Excellent written and verbal communication skills
· Excellent interpersonal skills
· Ability to maintain a high level of confidentiality
· Be able to work both independently and within a team environment
· Be self-motivated, flexible, diplomatic, innovative and able to accept challenges
· Must be able to provide Criminal Clearance Certificate
If you or anyone that you know of, are interested in applying for this position, please send your resume to Stephanie Whalley, Property Manager @ stephanie.whalley@groupesterling.com
Sales Associate
Wireless Wave
Days, Evenings & Weekends
Ends 09/30/21
We've got BIG news for you! Have you ever wanted a career that offers you an opportunity to meet new people, master your social influencing skills and work with exciting technology products? Look no more, you've found it at WIRELESSWAVE! As a Full-Time Sales Associate, you're an expert in guiding customers towards the best wireless solutions to match their lifestyle. You will be selling mobile phones and plans from carriers such as Bell, Virgin Mobile, Rogers, Fido, Lucky Mobile and Chatr. This allows you to provide customers with an unbiased, informed choice to maximize sales. Your typical day: • Provide tailored wireless solutions and legendary service for your customers • Have fun with your team in an ever-changing and fast-paced environment • Utilize our sales approach to hit and exceed your individual and team targets • Work with leadership to create and follow up on social media leads • Ongoing combination of online training and on the job learning Because you should be rewarded for your performance, we offer: • Hourly rate plus uncapped and progressive commission structure to help you achieve your financial goals • Workplace with thorough health and safety protocols to ensure the wellness of employees and customers is a top priority • Individual or family medical and dental plans with life insurance • 3 weeks' vacation • RRSP company match program to help you plan for your future • Bonuses for successful employee referrals • Incentive programs with prizes and discounts on the newest wireless technology & plans with the opportunity to receive a complimentary cell phone plan! Qualifications Does this sound like you: • A natural leader who is team and goal-oriented • Social Media influencer with a demonstrated ability in creating and maintaining a following • Self-motivated with an ability to problem solve on-the-fly • Passion for customer satisfaction with strong interpersonal communication skills • Enthusiastic learner with a desire for continual growth • 1 year of retail experience is an asset • Full-time availability to work varied flexible schedules that meet business needs including opening, closing and weekend shifts
Part Time Sales Associate
Urban Planet
Days, Evenings & Weekends
09/30/21
Willing to Train
Please Apply in Person
Part Time Sales Associate
Northern Reflections
Days, Evenings, & Weekends
09/30/21
Willing to Train
Please send resume to heather.aberdein@northernreflections.com
Full-Time Maintenance Worker
Heritage Place Shopping Centre
Days, Evenings & Weekends (40 hrs)
Ends 09/30/21
RESPONSIBILITY
Operates and assists in the repair and maintenance of the Shopping Centre's
equipment and building systems towards the objective of peak efficiency resulting in
maximum retailer and shopper comfort.
PRIMARY DUTIES
Assist in the operation and daily inspection of all HVAC, mechanical, electrical,
telecommunication, life safety and lifting device equipment to ensure efficient
performance. Performs minor repairs and adjustments as needed.
Conduct all HVAC/RTU quarterly maintenance by changing belts, filters and coil washing.
Monitor the Energy Management System and make adjustments as necessary.
Assist with the maintenance and control of wet and dry sprinkler systems.
Co-ordinate with the Security Department, monitoring company and contractors in
draining and refilling sprinkler systems as required.
Assist with all exterior landscaping from cutting grass, weeding flowers beds to
planting all seasonal flowers.
Assist with the monitoring and control of all life safety equipment including the
fire alarm and sprinkler systems, fire hydrants, standpipe connections, fire doors, etc.
Answer all tenant calls regarding heating, cooling problems & building emergencies
(i.e, water leaks); co-ordinate same with the tenant to ensure proper repair is being
completed on a timely basis.
Assist in the seasonal shutdown of heaters.
Assist in the cleaning of return air grills for the malls common area air-handling units.
Assist with snow removal, salting and stacking new salt supplies during all winter operations.
Other duties as assigned.
SPECIFIC SECONDARY DUTIES
Record makeup water meter readings & utility consumption for those with check meters
Changing lights and ballasts under the supervision of the Building Electrician.
Performs minor building repairs incl. electrical, plumbing, door repairs, furniture, etc.
Perform daily door, public washroom and common area furniture inspections & repairs
as necessary.
Works with contractors on scheduled diagnostic and periodic legislative tests/inspections
of building systems and related equipment to ensure reliability.
Organize and maintain operations storage and workshop area,
Assist in coordinating and supervising all contracts and contractors as outlined by
Operations Manager.
Perform and supervise all minor tasks as requested by the Operations Manager, which
directly or indirectly affects the operations of the shopping centre.
QUALIFICATIONS
Secondary School Graduation Diploma plus trade qualifications an asset (i.e. Building Environmental
Systems (BES), HVAC, Building Systems Technician, Stationary Engineering, etc.)
l-3 years of directly related hands on experience.
Mechanically inclined with the ability to operate, perform Preventative Maintenance
on and trouble shoot if reactive maintenance is required including: HVAC, electrical,
fire alarm panels, Sprinkler Systems, Emergency power generators, Waste Compactor
equipment, etc. and read related drawings.
Must be familiar with energy management best practices associated program requirements;
Familiar with automated preventative maintenance programs and has basic keyboarding skills
Hands on knowledge in repairing building components such as lights, ballasts, plumbing
& door hardware.
Hands on knowledge in a variety of trades (i.e. basic plumbing, electrical, drywall, carpentry)
and use of related manual and power tools.
Familiar with Provincial Health & Safety Legislation (i.e. WHMIS, Occupational H&S Act).
Physically fit enabling reasonable lifting, pushing, pulling, climbing, walking and working outside.
Ability to work independently on certain tasks and with other team members for tasks requiring
more than 1 person.
Ability to prioritize workload.
Good interpersonal and communication skills dealing with tenants, service contractors
and suppliers.
Ability to work a 40 hour week; shifts over 7 days per week; rotating weekends on a
scheduled basis; start shifts at different times including afternoons, nights or early mornings
depending on the tasks usually on a scheduled basis but sometimes on an emergency basis.
Possess a Valid Ontario Driver's License with an acceptable driving abstract, be bondable and a
clean CPIC.
On call for emergencies on a rotational basis.
If you, or anyone that you know of, are interested in applying for this position, please forward your
resume to:
Operations Manager Ronald.Sackett@groupesterling.com and Property Manager Stephanie.Whalley@groupesterling.com
Marketing Coordinator
Heritage Place Shopping Centre
25-35 Hours per Week
Ends 09/30/21
HOURS PER WEEK: 25 -35 hours
POSITION SUMMARY
Heritage Place is looking for a charismatic, creative and motivated candidate to join our team. As Marketing Coordinator, reporting directly to the Property Manager, the Coordinator will oversee the planning and execution of all advertising, sales promotion and special events, as well as participates in development of the strategic marketing plan including preparation and control for the annual marketing budget expenses and revenues. The Coordinator will also oversee programs for Heritage Place including trade shows, sponsorships, and media for the purpose of generating revenue for the property and positioning the property to generate growth.
KEY TASKS AND RESPONSIBILITIES
Maintain and coordinate all website content daily to ensure site has the most current information, and supports and represents the Heritage Place brand
Ensure social media marketing tools integrate with all other traditional advertising tactics
Work with Property Manager to develop strategic plan for content and execution of all social media tactics, maintain, monitor and coordinate HP's social media accounts
Integrate in-mall/property show, events, exhibits with marketing to simultaneously assist in reaching marketing objective such as driving traffic, creating awareness while generating revenues
Assist in the development and execution of all events; including being present for in-mall/on property events
Develop contest strategy to reward shoppers, grow customer loyalty and the database
Contest management and execution and assist with sourcing prizes that support the brand and strategy
Help identify and implement opportunities that support the HP brand
Oversee programs such as Trade Shows, Sponsorship and Media in accordance with budgeted objectives
Represent the property in the community in order to build external relationships
Maintain database of clients, vendors and new contacts to be used for generating business relationships
Develop new and innovative ways to increase revenue for the Centre while maintaining high standard of presentation and service
Visit neighboring communities, trade shows and exhibits to prospect vendors for events, branded sponsorships and other miscellaneous income opportunities
Provide administrative support including filing, maintaining current records of all advertising materials and other administrative tasks as assigned
Administer and report on various data reporting systems and provide monthly financial reports
Assist in interpreting, analyzing and making decisions under the direction of the PM
Interact with all departments to achieve common goals, coordinate activities, maintain effective communication
Assist the PM in functions; including but not limited to attending meetings, liaise with tenants, and special projects and other related duties; such as requesting quotes from outside vendors for coordination of same
As an integral member of the Centre's management team, interface with other members of the team and contribute to overall activities
Other duties as assigned
SKILLS & EXPERIENCE
The successful candidate will possess:
Exceptional communication, interpersonal and time management skills, ability to work well in both independent and team environment
Post-secondary education preferred with degree or diploma in marketing or related program, 2 to 3 years of related experience in retail, customer service, media or agency. Equivalencies will be considered
Strong knowledge and understanding of social media platforms and their respective participants (Facebook, Instagram, YouTube, Twitter, Snapchat and others as they emerge)
Proficiency with Microsoft Office (Word, Excel, PowerPoint)
Basic accounting knowledge, ability to develop budgets, generates and interprets reports
Able to work evenings and weekends when required for events, promotions and other activities on an as needed basis
Prior leasing or sales experience will be considered an asset
Must provide clear criminal background check
If you or anyone that you know of is interested in applying for this position, please forward your resume no later than September 30, 2021 to:
Property Manager Stephanie.Whalley@groupesterling.com
Part Time and Full Time Sales Associates
Calendar Club
Days, Evenings, & Weekends
10/23/2021
Seasonal
Willing to Train
Please Call Anna Bayley at 519-376-9886 or hand in resume to Guest Services