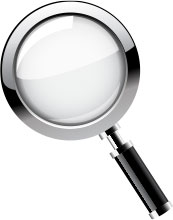 Careers
Sales Representative
Telus
Days, Evenings, Weekends
05/13/2022
Description
Are you looking for each day to be different?
Are you a positive and motivated person looking to be a part of a culture which redefines excellence?
As a TELUS team member, you will be responsible for delivering best-in-class customer service. You will be making genuine connections with every customer while you guide them through choosing the perfect solution for their wireless needs. Telecommunications experience is not needed; we're looking for someone who can focus on the big picture of creating lasting impressions with our customers.
This role is so much more than your typical job!
What WE offer YOU:
Competitive compensation

Comprehensive benefits

Share purchase program with a generous company contribution

Discounts on products & services

Supportive culture promoting recognition & feedback

Opportunities and support for growth & development

Chance to be a part of giving back to your community
Qualifications
What YOU offer US:
Exceptional customer service by creating meaningful interactions with every customer

Leadership, being a team player and sharing your positive attitude

Ability to embrace and adapt to change in a continuous learning environment

Remaining up to date on the latest and greatest technologies
Who YOU Are:
Outgoing, friendly, enthusiastic and sociable

Focused and committed to creating an experience, not just selling phones

Self-starter who is driven to succeed and exceed goals

Passionate for learning, sharing, and continuously developing

Goal-oriented and focused on providing solutions
Who is TELUS?
We're a high-performing team of individuals who collectively make TELUS one of the leading telecommunications companies in Canada. Our competitive consumer offerings include wireline, wireless, internet and Optik TV™. We also deliver a compelling range of products and services for small, medium and large businesses; and have carved out a leadership position in the health, energy, finance and public sector markets with innovative industry specific solutions.
Everyone belongs at TELUS. It doesn't matter who you are, what you do or how you do it, at TELUS, your unique contribution and talents will be valued and respected. Because the more diverse perspectives we have the more likely we are to crack the code on what our customers want and our communities need.
Primary Location: Heritage Place Mall in Owen Sound
Schedule: Regular- Mall hours
Apply Online:
https://careers.telus.com/job-invite/21359/
Hiring Apprentice and Licensed Stylists
Cut Master Hair Salon
Days, Evenings, Weekends
Cut Master is hiring Apprentice and Licensed Stylists.
Full Time and Part Time positions available.
Benefits and Potential Monthly Bonuses!
Please apply with resume to store, and ask for Kim
Guest Services Representative
Heritage Place Shopping Centre
Days, Evenings, Weekends (Approx. 6-15 hrs per week)
05/01/2022
TASKS/ RESPONSIBILITIES:
· On-going daily operation of the Guest Services Centre
· Answering customer inquiries on the telephone and in-person
· Directing all incoming telephone calls to the appropriate party
· Lending out wheelchairs/strollers following sign out procedures
· Wrapping gifts for customers
· Handling customer comments, complaints and inquires
· Handling mall pages for the property regarding security
announcements and opening/closing announcements
· Dispatch personnel from a portable radio system
· Following proper procedures for opening & closing of the Customer Service Desk and all related paperwork
· Any other duties assigned by Supervisor or Heritage Place Administrative Office
QUALIFICATIONS:
· Previous experience in a retail or customer service preferred – Will Train
· Computer literate and knowledge of Microsoft Office
· Responsible, Punctual, and Reliable
· Able to work with minimum supervision
· Have excellent inter-personal skills & be self-motivated
· Have an out-going personality & ability to interact with people
· Strong written and verbal communication skills
· Proficient organizational skills and attention to detail
· Ability to work in a team environment
· Ability to adapt to different situations and work under pressure
· Must be able to provide Clear Police Record Check
If you, or anyone that you know of, are interested in applying for this position,
Please bring your resume to the Guest Services desk or forward your resume to:
Kyla Pattingale, Guest Services Supervisor
kyla.pattingale@groupesterling.com
Security Supervisor
Heritage Place Shopping Centre
40 hours per week (Schedules will include evenings and weekends and occasion afterhours)
Tasks & Responsibilities of this position include:
· Supervision and management of the day-to-day operation of a Security department and Security Guards;
· Assist in recommendation and implementation of personal and property protection programs;
· Ensure that proper procedures are observed relative to reporting of liability claims and completion of occurrence reports;
· Respond immediately to any request for assistance from customers, tenants, and employees;
· Maintain communications with retail tenants, local law enforcement agencies regarding crime prevention, local fire prevention personnel;
· Respond immediately to all emergencies and co-ordinate activities in accordance with established policies and procedures;
· Assist with training and development of Security personnel.
· Help implementation of emergency procedures, disaster recovery plans, building access control, security systems, reports and recommendations
· Any other tasks as directed by the Property Manager
Skills & Experience Required:
The Ideal candidate will possess:
· College diploma in Law Enforcement and/ or Security Administration;
· Minimum of two (2) years' experience in retail environment;
· Proven supervisory excellence;
· Excellent written and verbal communication skills
· Be self-motivated, diplomatic and confident individual in order to deal with tenants and the public;
· Possess a valid Ontario Driver's License;
· Familiar with applicable health and safety legislation (eg. WHMIS, Occupational Health & Safety);
· Certified in CPR, First Aid, AED & Oxygen Administration;
· Must be able to provide Clear Criminal Background Certificate;
· Highly organized and able to prioritize workload;
· Able to work in a 'Team' environment.
· Possess a valid Ontario Security License.
If you or anyone that you know of, are interested in applying for this position, please send your resume to Stephanie Whalley, Property Manager @ Stephanie.Whalley@GroupeSterling.com
Retail Sales Associate
Virgin Plus
Part time - 20-37.5 hours/week
06/05/2022
We are looking for someone who:
· Likes talking to people and genuinely enjoys helping others
· Is competitive by nature and loves the challenge of hitting targets
· Enjoys discovering or learning something new
· Thrives in a fast-paced environment and embraces change
If this sounds like you, apply now, and join our award-winning retail sales team at Virgin Plus!
What's in it for you?
· Competitive hourly wage plus uncapped commission
· Full benefits package, even for part time employees
· Great incentives, rewards, trips, paid vacation and employee discounts on services
· Opportunity for career growth, development and promotions
· We also provide a flexible schedule that offers Full and Part Time hours
What's the gig?
· Provide tailored solutions and fabulous experiences to our members
· Be an excellent listener and communicator
· Meet and exceed monthly sales targets
· Always be learning and adapting to change
· Be a team player by supporting and being there to help your team
You'll be a perfect fit if you:
· Love helping others to find the best solutions
· Get satisfaction through achieving sales targets
· Have excellent listening and communication skills
· Are passionate about the latest technology
· Experience in Retail Sales, Customer Service or Hospitality is a definite asset
If interested, please click here to apply: https://jobs.bce.ca/job-invite/371612/
Part Time Sales Associate
Tip Top Tailors
Days, Evenings, and Weekends
06/13/2022
At Grafton Apparel,
WE believe every man deserves to look great. We fit your body. We fit your budget. We fit your style. We fit you with the confidence you get when you look and feel great.
We do this by:
Working Hard
Making it easy
Keeping it real
Having fun
As a Sales Associate you will report directly to the Store Manager. You will work as part of the team to deliver outstanding customer experiences that ultimately result in achieving your sales goals.
What you will do in this role:
Be part of a winning team
· Show off your sales skills by presenting wardrobe solutions with each and every customer
· Create customer experiences that makes them want to come back
· Listen to customer feedback and communicate with your Store Manager to identify opportunities to improve customer service
· Achieve your personal sales goals
· Stay on top of your game by keeping up to date on trends & product knowledge
Help make your store shine
· Assist with merchandise presentation & regular housekeeping duties
· Perform operational activities such as receiving stock, processing transfers and other administrative duties
· Do your part to maintain all areas of the store, including the back room
· Identify opportunities to improve processes or other areas and share these with your manager
As an ideal candidate, you:
· Live and breathe to help customers find wardrobe solutions
· Strive to achieve any target or goal that you have set
· Don't like sitting down – you love the fast pace of retail and like to keep busy
And your qualifications include:
· 1 year of experience as a Sales Associate, ideally menswear
At Grafton Apparel, we value a workplace where each team member has the tools to reach their full potential and the insights and innovation that diverse teams bring. We are happy to work with our candidates with disabilities throughout the recruitment process to ensure that they have what they need to be at their best. Please let us know about how we can ensure that you deliver your best work, and about any individual accessibility needs throughout the hiring process.
Job Types: Part-time, Permanent
Salary: $15.00 per hour
Additional pay:
Commission pay
Benefits:
Store discount
COVID-19 considerations:
All employees and customers are required to wear a mask.
All common areas are regularly sanitized