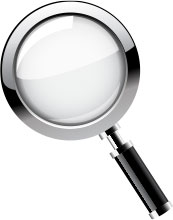 Careers
Part Time Security Guard
Heritage Place Shopping Centre
Days, Evenings and Weekends
02/14/2022
Job description
Responsible to observe and report activities and incidents providing for the security and safety of the Shopping Centre. Patrolling to maintain order, resolve conflicts and act to enforce regulations within the Centre. Monitor the Centre for security and safety violations including hazards, unlocked doors, blocked entrances and exits, mechanical problems, and unauthorized persons. Responds to any and all emergent situations including; shoplifting, medical, fire, loitering, vandalism, traffic and other incidents as they arise. Prepares all logs and reports as required.
Shift requirements: 16-24 hours per week – INCLUDES days, evenings, weekends and occasion afterhours

Skills & Experience Required:
The Ideal candidate will possess:
· Must have Valid Ontario Security License
· Must have Valid First Aid, CPR and AED Certification
· Police Foundations Certificate/Diploma an Asset
· Must have knowledge of the Trespass to Property Act
· Knowledge of the Provincial Offences Act an asset
· Experience preferred, but not essential
· Basic Microsoft Office & Outlook Skills
· Outstanding Customer Service Skills
· Ability to adapt to different situations quickly and work under pressure
· Excellent written and verbal communication skills
· Proven conflict resolution skills
· Highly organized and able to prioritize workload
· Ability to work effectively in a team environment
· Experience preferred, but not essential
· Clearance of Criminal Background Check required
If you or anyone that you know of, are interested in applying for this position, please send your resume to Stephanie Whalley, Property Manager @ Stephanie.Whalley@GroupeSterling.com
Full-Time Sales Associate
Wireless Wave
Days, Evenings, Weekends
02/28/2022
We've got BIG news for you! Have you ever wanted a career that offers you an opportunity to meet new people, master your social influencing skills and work with exciting technology products? Look no more, you've found it at WIRELESSWAVE!
As a Full-Time Sales Associate, you're an expert in guiding customers towards the best wireless solutions to match their lifestyle. You will be selling mobile phones and plans from carriers such as Bell, Virgin Mobile, Rogers, Fido, Lucky Mobile and Chatr. This allows you to provide customers with an unbiased, informed choice to maximize sales.
Your typical day:
Provide tailored wireless solutions and legendary service for your customers
Have fun with your team in an ever-changing and fast-paced environment
Utilize our sales approach to hit and exceed your individual and team targets
Work with leadership to create and follow up on social media leads
Ongoing combination of online training and on the job learning
Because you should be rewarded for your performance, we offer:
Hourly rate plus uncapped and progressive commission structure to help you achieve your financial goals
Workplace with thorough health and safety protocols to ensure the wellness of employees and customers is a top priority
Individual or family medical and dental plans with life insurance
3 weeks' vacation
RRSP company match program to help you plan for your future
Bonuses for successful employee referrals
Incentive programs with prizes and discounts on the newest wireless technology & plans with the opportunity to receive a complimentary cell phone plan!
Does this sound like you:
A natural leader who is team and goal-oriented
Social Media influencer with a demonstrated ability in creating and maintaining a following
Self-motivated with an ability to problem solve on-the-fly
Passion for customer satisfaction with strong interpersonal communication skills
Enthusiastic learner with a desire for continual growth
1 year of retail experience is an asset
Full-time availability to work varied flexible schedules that meet business needs including opening, closing and weekend shifts
Then join us now!
GLENTEL Inc. (dba WIRELESSWAVE, Tbooth wireless, WIRELESS etc., WAVE SANS FIL, la cabine T sans-fil and SANS-FIL etc.) encourages applications from all qualified candidates. In accordance with our accommodation policies and applicable provincial accessibility legislation, please advise us if you need accommodation in order to participate in the recruitment process. Any information you provide relating to accommodation will be addressed confidentially.
Please apply at: https://glentel.jobs.net/en-CA/job/sales-associate/J3W7CX780Y91XL1WWX8
Security Supervisor
Heritage Place Shopping Centre
Days, Evenings, Weekends
02/14/2022
Shift requirements: 40 hours per week (Schedules will include evenings and weekends and occasion afterhours)

Tasks & Responsibilities of this position include:
· Supervision and management of the day-to-day operation of a Security department and Security Guards;
· Assist in recommendation and implementation of personal and property protection programs;
· Ensure that proper procedures are observed relative to reporting of liability claims and completion of occurrence reports;
· Respond immediately to any request for assistance from customers, tenants, and employees;
· Maintain communications with retail tenants, local law enforcement agencies regarding crime prevention, local fire prevention personnel;
· Respond immediately to all emergencies and co-ordinate activities in accordance with established policies and procedures;
· Assist with training and development of Security personnel.
· Help implementation of emergency procedures, disaster recovery plans, building access control, security systems, reports and recommendations
· Any other tasks as directed by the Property Manager
Skills & Experience Required:
The Ideal candidate will possess:
· College diploma in Law Enforcement and/ or Security Administration;
· Minimum of two (2) years' experience in retail environment;
· Proven supervisory excellence;
· Excellent written and verbal communication skills
· Be self-motivated, diplomatic and confident individual in order to deal with tenants and the public;
· Possess a valid Ontario Driver's License;
· Familiar with applicable health and safety legislation (eg. WHMIS, Occupational Health & Safety);
· Certified in CPR, First Aid, AED & Oxygen Administration;
· Must be able to provide Clear Criminal Background Certificate;
· Highly organized and able to prioritize workload;
· Able to work in a 'Team' environment.
· Possess a valid Ontario Security License.

If you or anyone that you know of, are interested in applying for this position, please send your resume to Stephanie Whalley, Property Manager @ Stephanie.Whalley@GroupeSterling.com