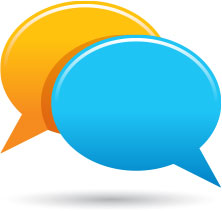 Guest Services
Listing of Services
"You, our customers are the foundation of this Shopping Centre. We are committed to demonstrating that you will be cared for with respect, understanding and sensitivity. We will strive to make every visit a great shopping experience."
Our Guest Service's Centre is located near Entrance 1, beside Pearle Vision. Our Guest Services team is here to assist you and offers the services for your convenience.
Lost and Found
First Aid
Car Boosting
Visit or contact Guest Services, (519) 371-4949 and one of our friendly representatives will be happy to assist you. 
Stroller, Wheelchair and Walker Rentals
We have been working strategically with our teams and retailers to ensure you have a safe and comfortable shopping experience with us. In order to ensure your safety, the following services are temporarily unavailable due to COVID-19.
Complimentary strollers, wheelchairs, walkers, coat check & gift wrapping. 
Special Parking Spaces
Heritage Place Shopping Centre offers reserved parking to visitors with small children. Look for the pink signs featured near shopping centre entrances.
Security
Our goal is to provide a safe and secure environment for all of our tenants and customers. We will serve & protect persons and property at Heritage Place Shopping Centre, ensuring that individual actions will not interfere with the public enjoyment of the Centre.
Heritage Place Shopping Centre is a safe and friendly environment. Please feel free to approach Security at the Centre for directions and information. We are here to help!
Please note, Heritage Place is not responsible for your vehicle or contents within your vehicle while at the Shopping Centre. Ensure that your vehicle is securely locked and all of your valuables are stored out of sight.